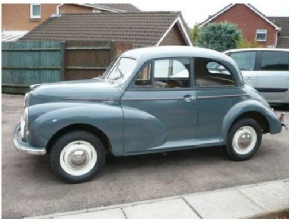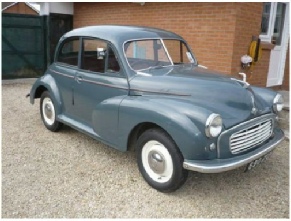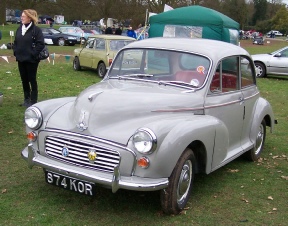 This was an early version of the much loved Moggy minor. The windscreen was flat and in two parts. My connection is that it was this model I learnt to drive on with the Market Harborough School of Motoring.
I passed the test (first time) in Kettering, a rather quiet town about 20 miles from Market Harborough.
This was the final shape of the Minor with a one piece curved screen. I never owned one of these but inevitably, Peter did. It was a fairly old one and on one trip to the Broads (an area of lakes and rivers for sailing) I filmed on a windup 8mm camera, the tripmeter turning through 100,000 miles. Not very great these days but then it was a high mileage for a car.